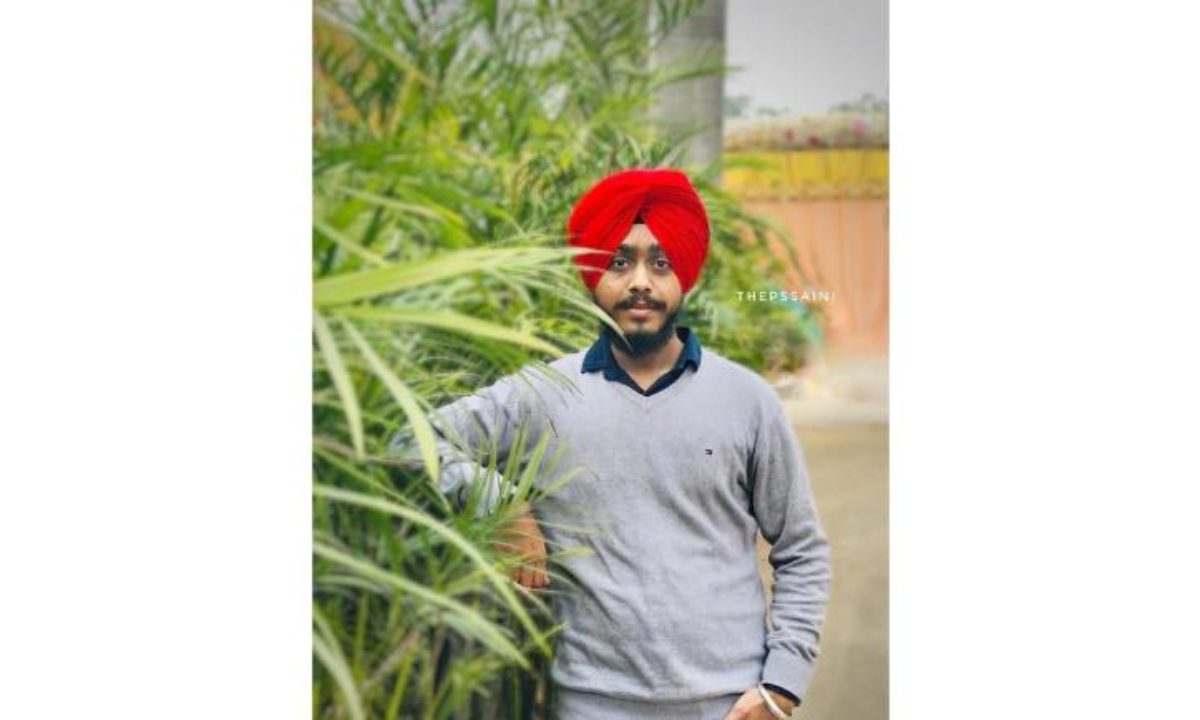 Parkashjit Singh, Founder of Thepssaini Services & known professionally as Thepssaini, is an Indian YouTube Personality based in Punjab India. Thepssaini Services (Parkashjit Singh) providing the latest tech news, gadgets review, digital marketing, gadgets, YouTube tutorial, blogging & more on there YouTube channel or website.
Basically, Thepssaini has three different words the-PS-Saini (Ps Saini). Here Ps means Parkashjit Singh and Saini is a caste of North India who was traditionally landowners (zamindars) and farmers. Parkashjit Singh combined their name or caste and create their internet name.
Parkashjit Singh is also known as an Indian famous author and artist. He has introduced his first book on Amazon and Google as the name of PixelLab – The Editing King on 30th June 2020 in the English language with 27 pages. Basically, this book is written on the pixel lab android application. They reviewed all the application specifications and feature in a written way with the best examples as well with demo images. After that, he releases more 3 books on different platforms like google playbook, amazon kindle, and good reads.
Now few day's before Parkashjit Singh released his three new book's A Simple Guide To Get An Official Artist Channel (OAC) On YouTube, Best Tips For Microsoft Bing Knowledge Panel, and A Complete Guide For Apkpure Developer Console Account on Google Play Books, Amazon, Play Store, Goodreads, And Amazon Kindle. Parkashjit Singh also created a complete video tutorial and publish it on YouTube channel. But, those videos are in the Hindi language and those books are in the English language.
Hope we will get new interesting books in feature also from Parkashjit Singh and that books will make our life easier. So follow Parkashjit Singh on their social media accounts.
Parkashjit Singh, also known as an Indian singer and actor. He was introduced to the music industry launch his first soundtrack "Modern Pop" on SoundCloud first. After some days he releases his soundtrack on different music platforms like Spotify, Google Play Music, Apple Music, iTunes, Amazon Music, JioSaavan, and many others. Parkashjit Singh has released his soundtracks on foreign music streaming platforms like Deezer, Tidal, and Napster. You get Parkashjit Singh music on TikTok, Instagram, or Facebook library also.
Basically, Parkashjit Singh starts his career first as a tech blogger or YouTuber. As sometimes later he enters the music field. Now if you search on YouTube about Parkashjit Singh then you will get all information about him. YouTube officially verified his YouTube channel as an official artist. Youtube give him music verified badge on YouTube. As well as Microsoft Bing officially verified Parkashjit Singh on their Bing search. You will get Parkashjit Singh official knowledge panel on Bing search as a YouTube personality.
Personal Information
| | | |
| --- | --- | --- |
| 1. | Born | 9 Sep 1999 |
| 2. | Nationality | India |
| 3. | Residence | Mohali Punjab India |
| 4. | Religion | Sikh |
| 5. | Profession | Artist, YouTuber, Blogger & Author |
| 6. | School | Khalsa Sen Sec School |
| 7. | Marital Status | N/A |
| 8. | Real Name | Parkashjit Singh |
| 9. | Website | https://thepssaini.com/ |
| 10. | Crush On | Shirley Setia |
Physical Overview
| | | |
| --- | --- | --- |
| 1. | Height | 179.832 cm (5 feet 10.8 inches) |
| 2. | Weight | 65 Kg |
| 3. | Waist | 34 inches |
| 4. | Hair color | Black |
| 5. | Eye color | Black |
| 6. | Skin color | Tan |
References